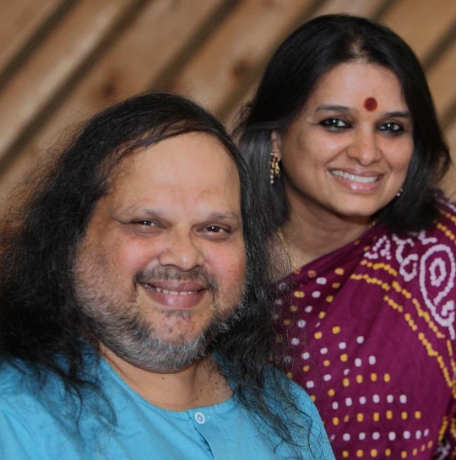 Your faculty
Srinivasan & Shalini 
The couple is known for their electrifying devotional melodies in The Art of Living circle. Their compositions have been included in popular music albums of The Art of Living.
Born in a family of musicians, Srinivasan started singing Carnatic classical since his childhood days under the guidance of Guru A Rukhmini. He later mastered Hindustani Classical from Guru Sri Subramaniam Pottaiy. Shalini has learned Carnatic classical singing from notable teachers, Prof. V Ramaratnam and Smt. H.S. Mahalaxmi. 
Srinivasan and Shalini have been performing on All India Radio (AIR). Srinivasan has released several hundreds of music albums and worked in the South Indian music industry. He has also directed many musical ballets for legendary dancers. Shalini has also performed on Doordarshan.